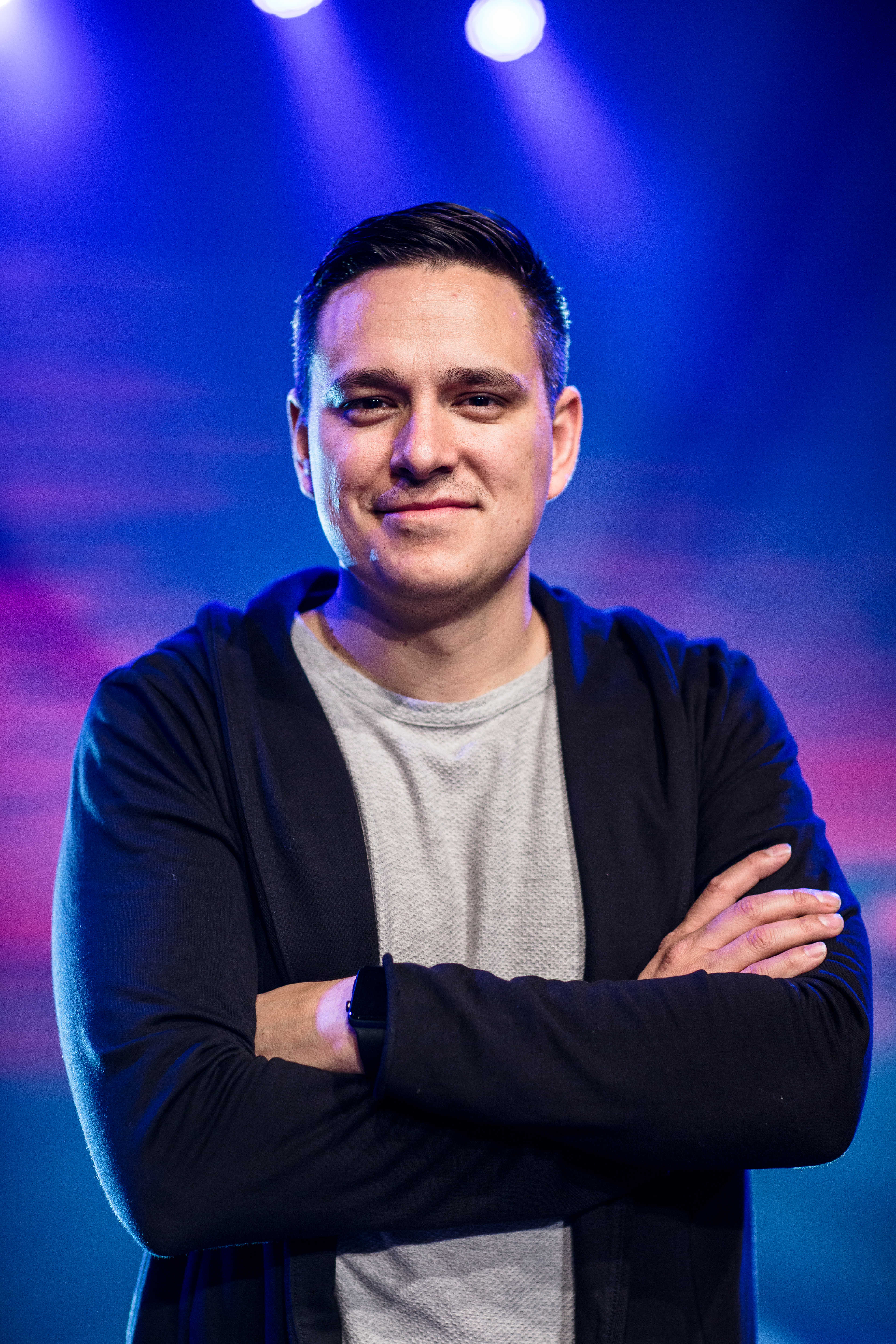 Raised on the border of the United States & Mexico, it was in no time at all until Chris found himself in a lifestyle of drugs, alcohol, lust and trouble. Not understanding why his dad slept at one house & his mom slept at another, sent him on a search that landed him at church. It was here he was invited to youth camp in the summer of 1999. This is where everything changed; Chris received the gift of salvation, experienced the baptism of the Holy Spirit and was called into full-time ministry all in one night!
Chris Estrada is now a voice impacting generations. His roaring excitement and ability to address current issues with solid, life-changing truth makes him a dynamic communicator for everyone that hears him. He carries a mandate: to release courage & power into risk takers and dreamers who desire divine turn arounds. Chris passionately pursues ministering the gospel of Jesus Christ, developing leaders who want to transform society and consulting organizations to have a strategic & lasting influence. His books, curriculums, & materials come from his 18 years of ministry experience being a Missionary, Pastor, & Professor. He currently serves on the Executive Leadership of Missions Me – helping move the vision of 1Nation 1Day forward and being the Executive Director of Missions Me College. Chris and his wife, Erica live in Texas with their four children.
RELEASING COURAGE & POWER TO RISK TAKERS AND DREAMERS
Having an incredible talent for dance led Erica into a career as a professional dancer for the Dallas Desperados, an Arena football team owned by the Dallas Cowboys. During this season of her life, a  family member shared the good news of the Gospel with her which resulted in her making Jesus Christ her everything on May 14th, 2003. She resigned from the team and left the wild life she once lived so that she could radically pursue a relationship with Jesus.
After attending Christ For the Nations Institute, she and her husband, Chris became missionaries in Sri Lanka. From there they would serve as Associate Pastors & Youth Pastors In Euless, TX and now serve on the leadership team at Church on the Hill under Pastors Adam & Jami McCain. Erica Estrada is passionate about equipping people to hear God's voice and bringing heaven to earth in everyday settings. Erica ministers at conferences & churches all over the world with a prophetic mandate to release identity & purpose that has resulted in people finding freedom & worth. Visit Brave Beauty to hear more.
This couple believes the ministry they have been entrusted rests on the whole family. They love to have their kids prophesy in the altar or pray for people to encounter the healing power of Jesus. Chris & Erica have been working on getting over their addiction to Thai Food for over 18 years and have 4 children.